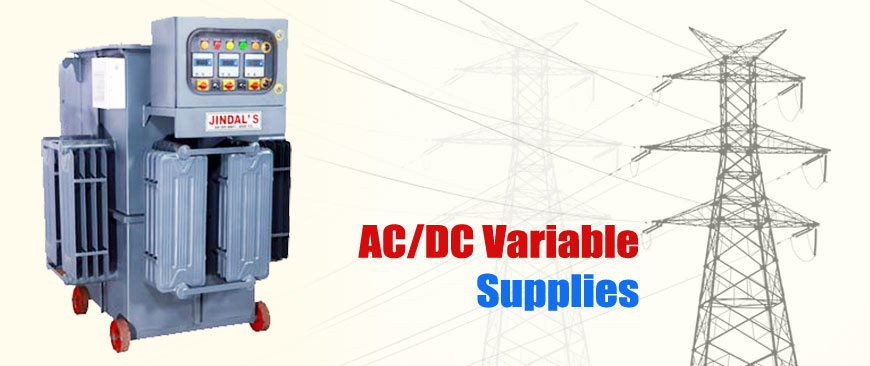 Introduction
We design and manufacture a wide range of variable voltage supplies from 0-11 kV or any desired voltage up to 5000 kVA. These variable voltage supplies are used for special purpose applications as well as testing.
Advantages
Automatic overload protection.
Externally adjustable maximum output current
Special circuits protection for equipment
Easy current limiting adjustment.
Our A.C. Variable supply equipment cosists of linear (Vertical) type Stepless On Load Rolling Contact Voltage Regulator along with a Series transformer (Double wound Transformer). The main load current passes through the series transformer and the voltage is regulated with the help of ± type voltage regulators, wound with heavy section of copper strip and fitted with carbon rollers.
Our equipments are designed for 100% continuous duty cycle and it can withstand 100% overloading for half and hour and 20 times short circuit current for short duration of time.