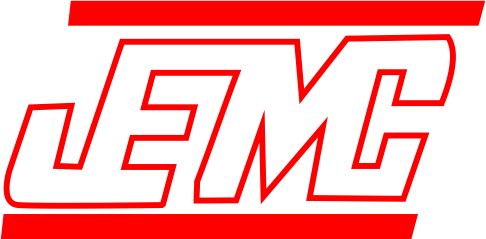 AN ISO 9001 : 2008 CERTIFIED COMPANY
SKILL DEVELOPMENT FOR SALES, SERVICE & BUSINESS ASSOCIATES
50 Years Electrical equipment manufacturing company offering skill development for Sales & Service and Business Associates.With the ever-increasing demand for quality talent within Companies, there is a significant need to create a talent pool that will be equipped with the requisite expertise, and be technically and professionally prepared to join the highly specialized workforce at industries.
Recruitment experts have noted that the skill gap across industries is primarily an education issue – one that creates a mismatch between what gets taught to aspiring students in institutions, and the expectations awaiting them in the real-life job environment. After doing lot of hard work in passing matric, +2 & Engineering degree & after spending huge amounts on education, you don't get any job opportunity because of crisis of skills. Jindal creates the much-needed bridge between deserving talent across the country and vacant jobs that are difficult to fill due to crisis of skills. Jindal offers skill based training programs which not only give a kick –start to the career in their resident locations equips them to develop themselves as a business entrepreneur.
Introduction:
We are manufacturers of electrical equipments for Industrial application since 1967. Since 1990 we developed Automatic Voltage Controller (AVC) for Industrial application and have supplied more than 5000 AVCs to different type of industries practically in every district of India. Earlier, AVC for industrial application was new concept. No other manufacturer in India had educated the power consumers about the benefits of AVC. As such it could not become popular amongst power consumers. We developed and introduced the concept 25 years back and have installed our AVC equipments in every district of India. We appointed Resident Marketing executives (RME) in every district of India to educate and sell the AVCs with more than 5000 customers. Now every customer is aware of the advantages of installing AVC. Dealers are ready to associate with us. So now is the opportunity to harness the results by working more to earn more.
Jindal is 50 Years manufacturing company and have a good no. of Experienced Sr. sales & Service Engineers located in PAN India. Those are providing the services to customers and solve the all type of electrical problems and provide theoretical, technical training to new comer under skill development program.
We have created good references and satisfied customers all over India and also appointed the maximum number of dealers.
As per the customer feedback, they confirm the following advantages after installing AVC:
Reduction in breakdown of electrical equipments up to 80%
Reduction in MDI by 10-15%
Reduction in energy-consumption up to 5%
Improvement in quality of end product.
Working life of AVC is 15 years without any major damage.
Reduction in maintenance cost due to shut down.
Besides above, the most exciting feature of AVC is its Payback Period. Payback period of AVC varies b/w 6-24 Months depending upon the voltage variation. In last 50 years, Company has made the thousands of reference all around the India and has more than 5000 satisfied customers.
You have a chance to explore yourself under this skill developed program with all facilities (financial support, lodging-boarding& traveling allowances etc.) without charging anything from you .You can have in-house theoretical, practical and servicing training.
People We Are Looking For
Possess effective communication skills with cross-cultural understanding
Set high targets and challenge difficulties with ardent passion and sense of commitment
Action-oriented and proactive in accomplishing tasks
Flexible to accept different ideas and think from counterpart's viewpoint
Set the highest priority to compliance and act with an integrity
About Recruitment
You will be appointed as Sales & Service/ Marketing Associate on commission basis to introduce and to sell AVC to power consumer in your area
Duties & Responsibilities
To explore your-self it requires 8-10 hours daily working as you did during your college time to get success .You have to submit your work reports daily & will visit HO on monthly basis for any guidance/clarification.
You should discuss with the customer if he has any problems as mentioned below:
1. Higher breakdown of electrical equipments
2. Higher power bill
3. Higher MDI

You should understand the customer problems and then suggest/ advise him the best solution. As a doctor who first diagnosis a patient and then treats him according to his problem being an Electrical Engineer you are doctor in your own field.
The customers will start buying AVC with the time and you will have good growth. Practically AVC is need of every power consumer.
Earning Prospects while working as business associates
You will have the following prospects---
You would be entitled for commission upto 10% depending upon the discounts offered (for which you have to consult Area Manager & Head Office) on orders that would be generated & booked by you.
Orders that would be matured through dealers & Area Manager, you would be entitled 5% commissions on that.
We would give you Rs 2000 per month as stipend & Rs 2000 extra as TA & DA for three months.
You have to submit Reports on daily basis .Your performance will be observed for three months & further continuation depends upon your performance only. Depending upon your performance company shall also give you enquiries of your area.
Advantages:
The advantage of working with us under this scheme is that you will stay at your home with your family. You will not have to bear any lodging expenses and initial investment.
You will be given proper training and support by our sales and service offices in your region. You will be free to discuss the problems faced by you in the field. By interacting with customers, understanding their problems and discussing these problems with the regional office you will gain technical and commercial knowledge. You will have good technical experience during this time period and we will also provide you experience certificate for the same which will help you in your future career.
You will become a specialist in this line in your area which will give you growth and increased income every year.
You will be a sort of our franchisee in your area. You can establish yourself as a freelancer(Electrical Consultant) in the manner that you can also do trading of other electrical appliances like Gensets,Electrical Control Panels, Distribution Transformers, Electrical Motors
Hoping of a favorable Association
For any clarifications pls feel free to contact us
Thanks & Regards
For Jindal'S
Anita Aggarwal
Manager-HR
9868381159
www.jindalelecric.com